Many of us spend more time sitting on an office chair than on anything else – often upwards of eight hours a day. So a well-designed, comfortable seating option is essential, both for improving posture and performance, not to mention keeping a bad back and other types of pain such as neck ache at bay.
According to Luke Munro, managing director of Wellworking, there are three things to be mindful of when buying one. "Ideally, look for a chair with lumbar support, seat depth adjustment and a free float tilt mechanism, as these will ensure that the chair can be adjusted to suit you as well as encourage movement. And for the same reasons, although it may cost you more, it's also good to choose one with armrest adjustability and different size options. Second, find a supplier who will show you how to use your chair and fit it for you on delivery. Third, remember a good ergonomic chair should have a warranty of at least five years and should last well beyond that."
While you can find office chairs that are classed as ergonomic for as little as $50, one of the most common mistakes people make is buying cheap, he says. "It's a false economy, given how vital a good quality ergonomic chair is for your work. Another easy mistake is not using a chair correctly – the most ergonomic chair in the world is of little value if you are not using it properly."  Never buy on looks alone, he adds. "Some of the most stunning office chairs around aren't designed for the way we work now in the digital age."
In order to position yourself correctly in your office chair and avoid back pain either now or in the future, you need first to adjust the height, back position and tilt to ensure your back is well supported, with your bottom pressed against the back of your chair, your lower back slightly arched and well cushioned and your knees slightly lower than your hips. Ideally, your feet should be flat on the floor – or you could use a footrest if you find it more comfortable.
Your wrists and forearms shouldn't tilt up or down – but instead go straight out in front of you – which helps prevent RSI (repetitive strain injury). And your screen should be an arm's length away, with the centre of the screen at eye level, which helps prevent neck pain. Your keyboard should have around four to six inches at the front of the desk so you can rest your wrists when you're not actually typing and your mouse should be as close as possible. 
Adjust the armrest of your chair so that it lifts your arms very slightly at the shoulders. This will take some of the strain away from your upper spine and shoulders, as well as helping to prevent slouching. Finally, move around and take as many short breaks as possible so that your muscles get a chance to relax from time to time.
1. Herman Miller Sayl: $420.75, HermanMiller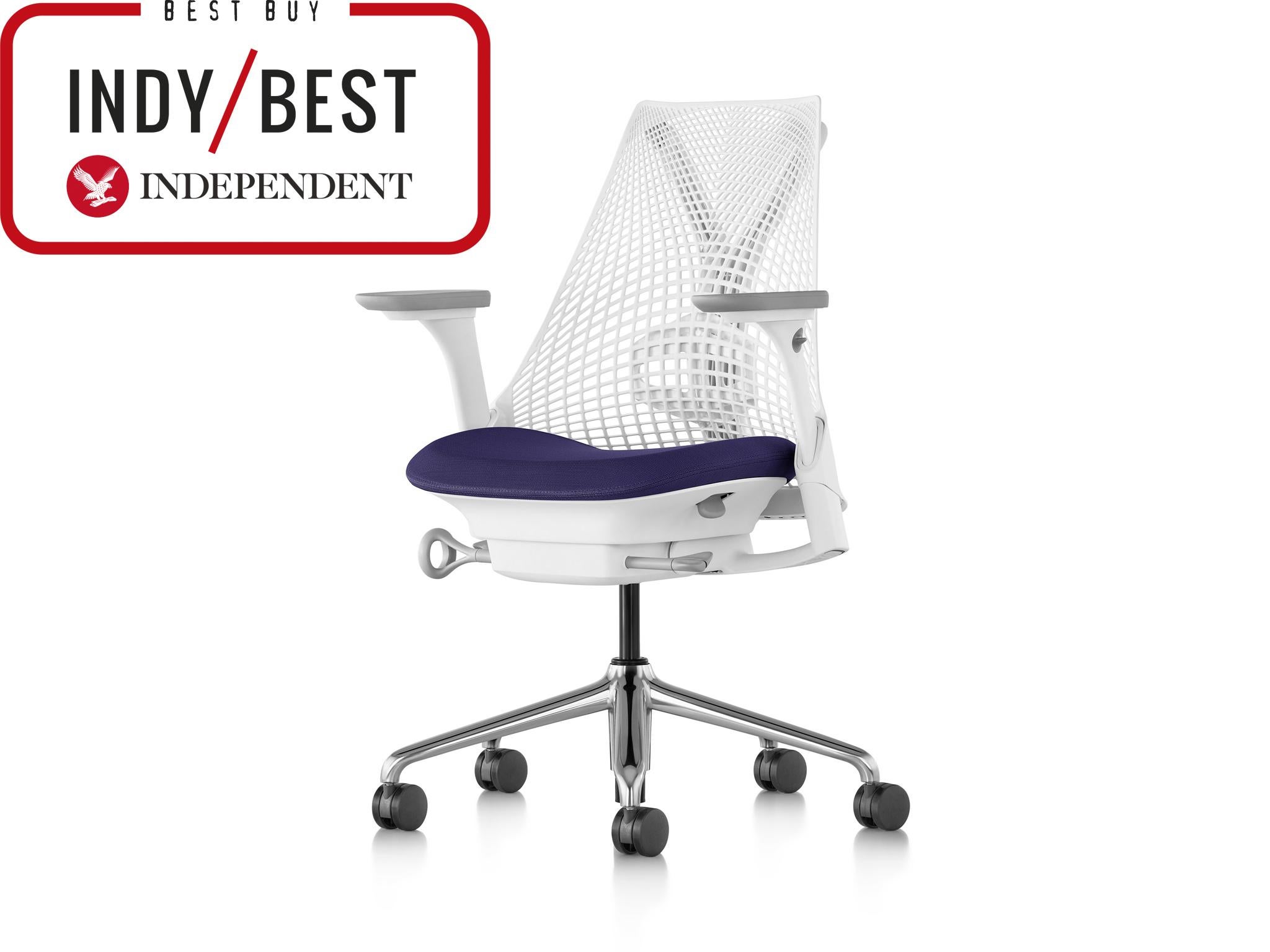 ​This is the chair used by the British School of Osteopathy for their training centre. Inspired by the Golden Gate Bridge in San Francisco, it combines industry leading ergonomic design heritage with a great price – and you avoid a sweaty back thanks to the webbing. Available in several striking colors, the Herman Miller Sayl offers full adjustability, lumbar support, and great value for money from this world-famous office seating manufacturer.
2. Herman Miller Aeron: $998.75, HermanMiller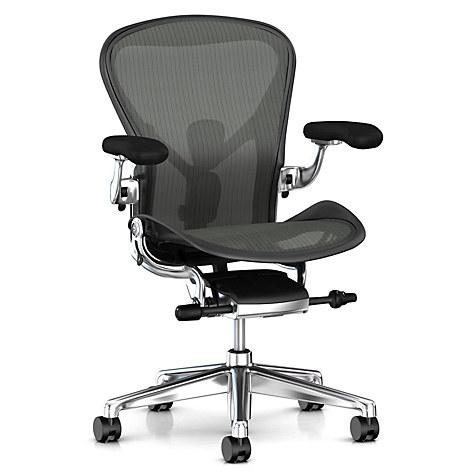 Another one from the most famous office chair brand in the world, this one has an iconic design and an industry-leading 12-year warranty. Recently re-mastered, its design now has eight zones of differing tensions for precision comfort – each one designed to ergonomically suit different parts of the body. Its instantly recognisable mesh pellicle is breathable and easily adjustable and unusually, it comes in three different sizes to cover the whole range of user sizes. No wonder that when Homer Simpson visited Heaven (Thank God it's Doomsday), he found God sat in an Aeron chair.  
3. Back App Chair: $596, 247ergo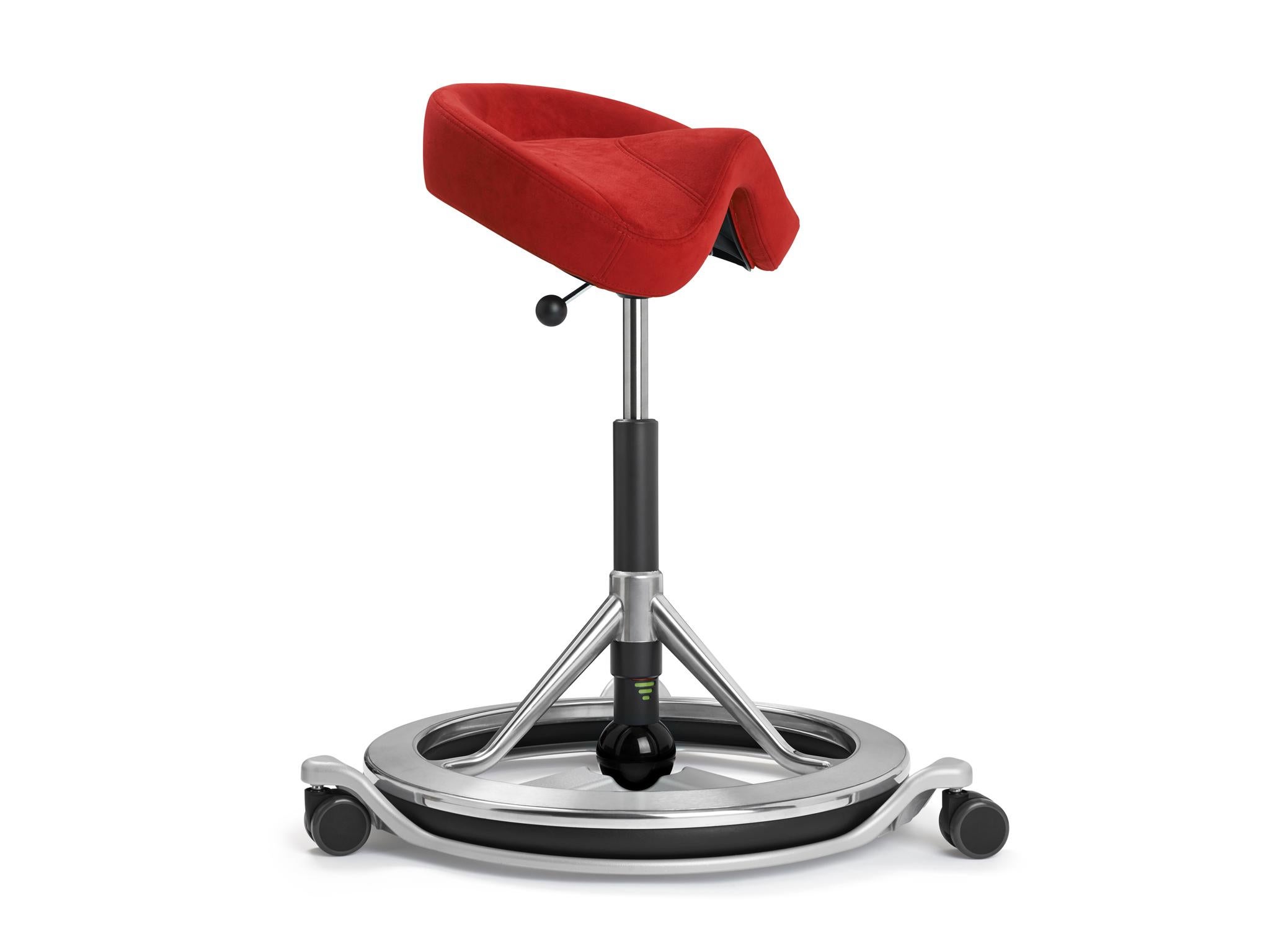 This doesn't look particularly comfy or flexible, but don't be fooled. Because your feet sit on the footboard rather than the floor, it allows the chair to rotate around as you move, ultimately giving much a greater freedom of movement than with a traditional office chair. This is great for the spinal muscles, which have to contract continuously to keep your balance (a bit like a tightrope walker), thereby helping to protect you from jarring your back joints and discs. You might get a little lower back pain as your muscles get used to making small continuous contractions, but this disappears after a week or so.
4. Hag Capisco Puls: $799, Fully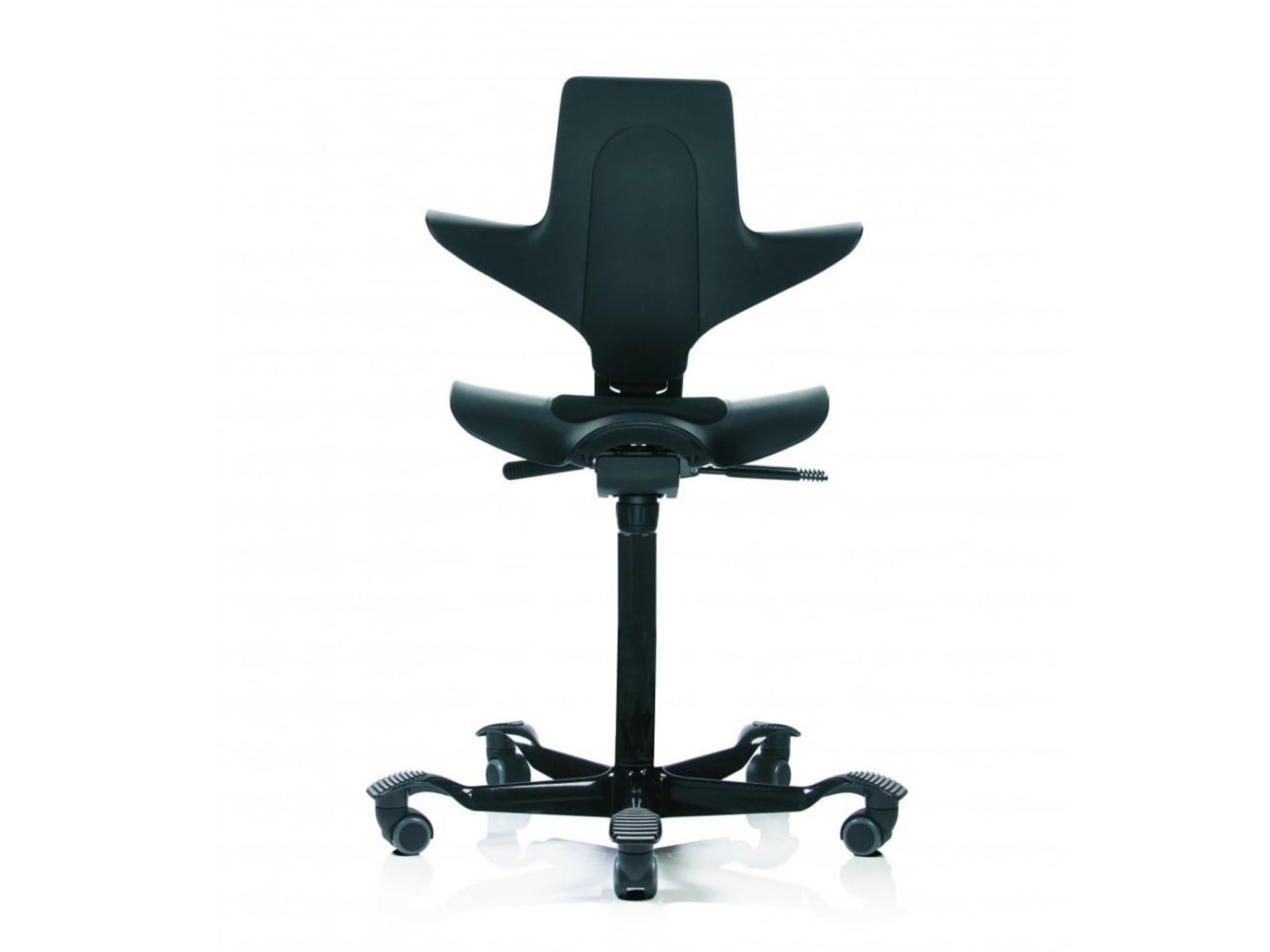 Modelled on a horse rider's saddle – which allows you to be comfy whether you're facing forward or turned to the side – this Scandinavian chair has unique ergonomic attributes such as a taller gas stem, which make it perfect for perching as well as sitting, as well as particularly relevant for the increasing amount of so-called "sit stand2 desks (that can be moved up and down) out there.  Available in a myriad of colour options ranging from yellow to red, its design encourages movement rather than static long term comfort. With its relatively small footprint making it ideal for most home offices, it's eco-friendly too as it's made from recycled car bumpers.
5. Ikea Markus: $199, Ikea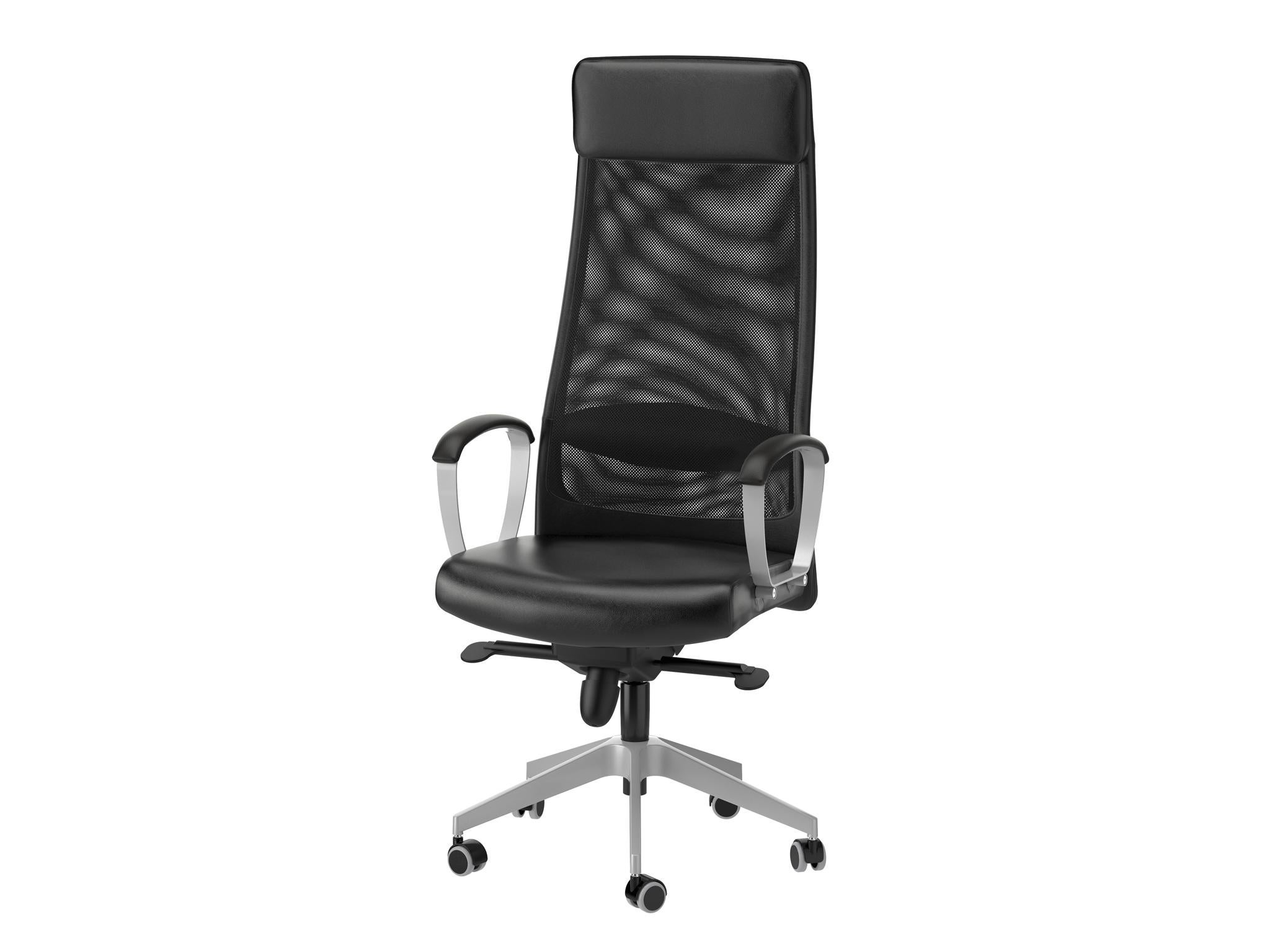 You'll be hard pushed to find an executive-style office chair cheaper than this and yet it ticks lots of boxes – good lumbar support, airy and breathable, easy height adjustment and a lockable tilt function. We also like the headrest for neck support. But it's not as flexible as some and you have to assemble it yourself – although it takes under half an hour.
6. Vitra Pacific: From $1005, Modern Planet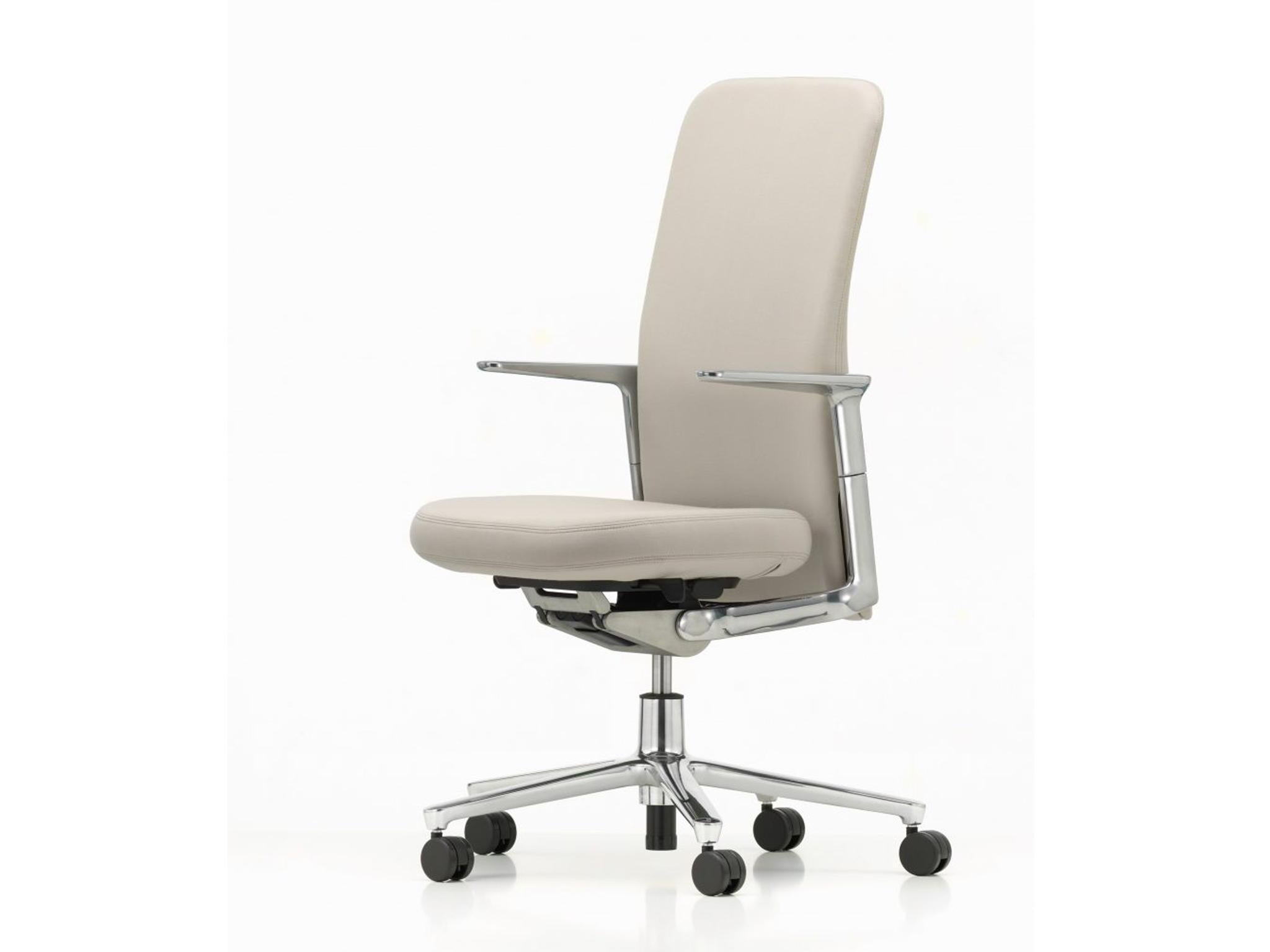 Designed by Barber and Osgerby and launched in 2016 by Europe's guardians of office furniture design, Vitra's Pacific chair is set to be a future classic. This European-made chair combines contemporary and minimalist looks (no obvious levers and controls) with a high degree of adjustability to provide exceptional levels of comfort. Equipped with seat height and depth adjustment and height-adjustable arms, and with additional options such as coat hangers and aluminium arms also on offer, it's available in a range of gorgeous colours too. 
9. Humanscale Diffrient World Office Chair: $869, Humanscale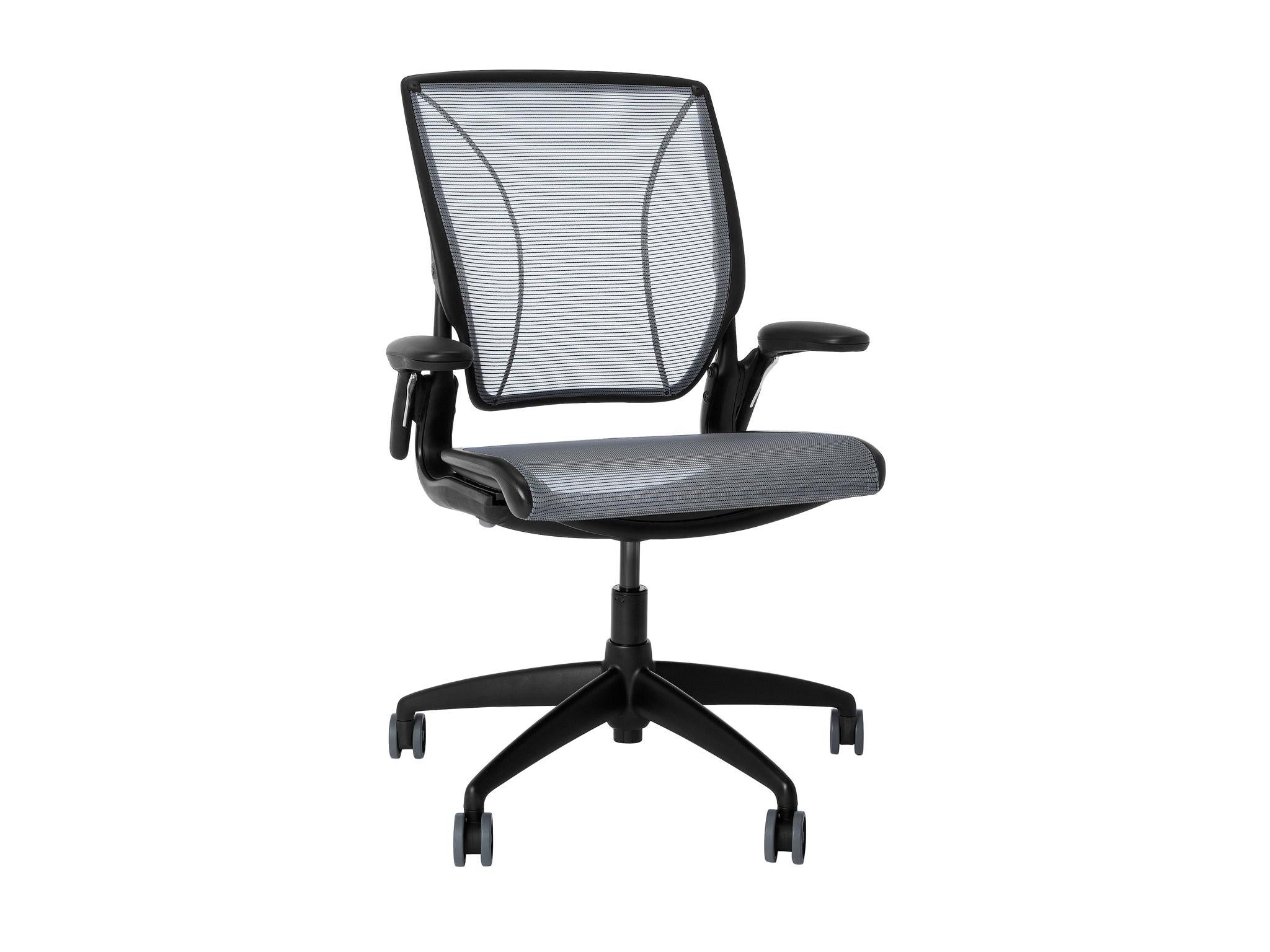 Designed by Niels Diffrient – one of the pioneers in ergonomic design – this is his first mesh chair and we like it because it's incredibly lightweight at around 24lbs, and nearly the whole thing is made from recycled materials. It is also self-adjusting, so you can just sit back and recline without making manual adjustments, while seat height, depth and arm rest can be adjusted easily by hand. It's so comfortable that there's no recommended limit to how long you can sit in it. 
The Verdict: Ergonomic office chairs
We love the frameless back of the Herman Miller Sayl chair, which provides great support at an affordable price. For something more zany, the Hag Capisco Puls is worth a look, as well as being eco-friendly. For the most iconic, well-engineered chair – regardless of the price-tag – our vote goes to the Herman Miller Aeron.
IndyBest product reviews are unbiased, independent advice you can trust. On some occasions, we earn revenue if you click the links and buy the products, but we never allow this to bias our coverage. The reviews are compiled through a mix of expert opinion and real-world testing.